Jazz, Pictures and Poems — John Nyerges ©2008 J. Nyerges, NBR Jazz (BMI)
All new original music by John with Clay Jenkins—trumpet, Mike Karn—tenor sax, Jeff Campbell—bass, & Rich Thompson—drums.
"My second release as a leader. This is music the way I like to play and hear it — melodic with interesting harmonic changes, but always musical and passionate. It contains acoustic bass and acoustic piano, drums, trumpet, tenor saxophone, and trombone. I hope this classic jazz sounding group and the compositions on it will be timeless and keep your interest on repeated listenings."
Monk's Blues — for Monk [MP3]

Modern Times [MP3]

Time's Up [MP3]

Life [MP3]

Sense of Loss — for Bob Stata [MP3]

Impetuoso — for Vince Ercolamento [MP3]

"Li'l E" — for Ian Nelson Buckles [MP3]

Prayer Song — for Lena Nyerges [MP3]

Straight from the Heart
Tribute — for Don Grolnick [MP3]

Away from the City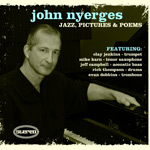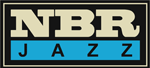 Point of View — John Nyerges ©1991 NBR Jazz
With Brian Scanlon—tenor & alto sax, Ron France—bass, & Wilby Fletcher, Jr.—drums.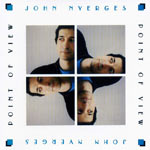 Home :: About John :: Bands :: Calendar :: Listen & Watch :: Discography :: Store :: Images :: Links :: Contact
©2007, John Nyerges, All Rights Reserved
Website by Red Beagle Web Development